Glass Dab Applicator syringes come pre-sterilized and shipped in sterile packaging. Glass dab syringes offer many benefits over traditional applicators. They are reusable and easy to clean and offer precise control over the amount of product dispensed.
What is a glass dab applicator?
The glass dab applicator is a high-quality borosilicate syringe with a small volume. It can be used for dabbing directly onto a heated nail. The Luer lock styles use state-of-the-art technology to keep the syringes airtight, so the products remain fresh. The dab syringes are also fitted with a blunt tip needed to refill cartridges.
Glass syringes provide an easy way to apply your favorite distillate without messing. Borosilicate medical-grade glass is also a great material for dabbing because it doesn't absorb flavors or odors. The Glass Dab Applicator is the perfect tool to help enjoy cannabis without waste.
The borosilicate syringes can be heated directly to make the thick oil flow smoothly, while the plastic syringes can't.
How to use a glass dab applicator?
The Glass Dab Applicator is simple to use. Just fill the syringe with the concentrate of choice and screw on the included cap. Then, heat up your nail and touch the Glass Dab Applicator to the nail to apply the concentrate. The Glass Dab Applicator is also easy to clean. Just unscrew the cap and rinse with warm water.
There are also many other uses for glass dab applicators. Consumers can use them to apply essential oils(CBD oil or THC oil), perfume, or even food flavorings. Just be sure to clean the applicator thoroughly between uses. By using a Glass Dab Applicator, you will have complete control of the amount of product being used.
How to choose glass dab applicators?
Glass dab applicators come in different sizes, colors, and materials. The glass part of the applicator is clear and marked, so you can see how much product you are dispensing.
The plunger rod can be made of metal or plastic. Metal plunger rods are more durable and can be used for thick oils. Glass dab applicators with a plastic plunger rod are cheaper and more cost-effective.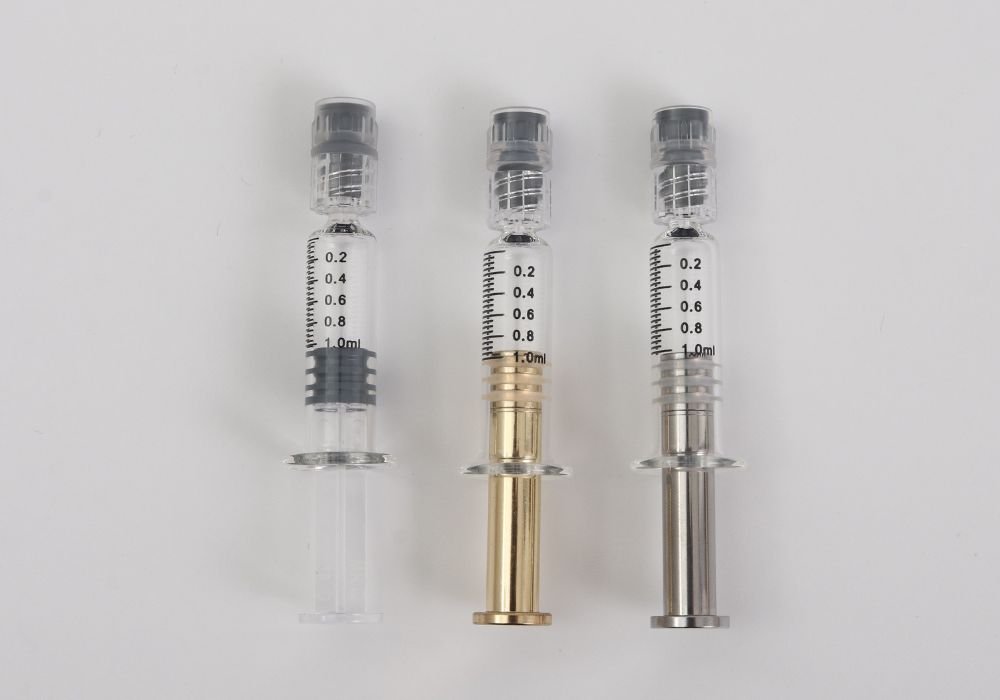 Glass Syringe 1ml is one of the most popular glass dab applicators in the market. Glass applicators are a convenient way to dispense accurate small amounts of liquids. Choose the size, color, and material that best suits your needs.
Contact us if you are looking for the best glass dab applicators. We can help you find the right syringes for your needs.